If you're reading this and thinking, "My kid has a birthday coming up. What should I do?!" We're here to help! Today, we're bringing you ideas on how to plan a low-budget Dinosaur-themed party, YAY! Read on below adorable DIY projects to get your party started…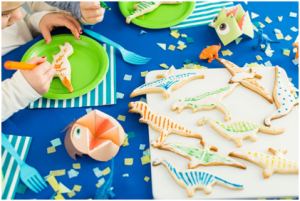 Dinosaur Party Idea #1: These adorable Dinosaur Balloon Weights are an easy idea for the tables! The kids will love it! It's super cheap too, since you probably have a couple of little dino toys lying around the house. Just strap some birthday balloons on them and you've got yourself some cool dinosaur decorations and centerpieces.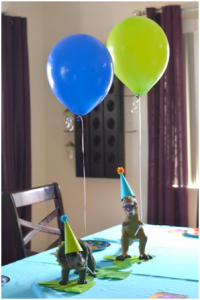 Dinosaur Party Idea #2: We love this simple Chocolate Dinosaur Cake! YUM! You don't need to have mad baking and cake decorating skills to make this cake. A ready-made chocolate cake mix, crushed chocolate chip cookies, and of course, a great dinosaur toy are all you need to make this amazing cake.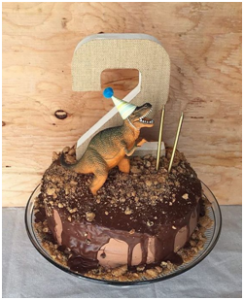 Dinosaur Party Idea #3: Grab this Free Dinosaur Bingo Printable Game for the kids to play at the party! Your dino party will be a lot more fun and lively if you have a couple of unique games for the kids to play. This free printable bingo would be a great addition to your dinosaur themed party.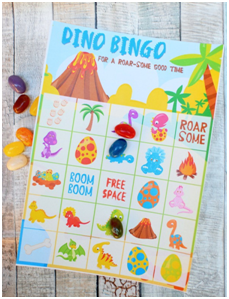 Dinosaur Party Idea #4: We've got more fun games for your party! Make a DIY Triceratoss Game like this one for the kids to play at the party. Everyone will have a blast with this DIY party game!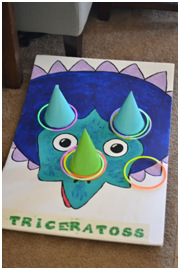 Dinosaur Party Idea #5: The kids will go wild over this Dinosaur Watermelon Fruit Bowl! Aside from looking awesome, it's also a nutritious snack for your party!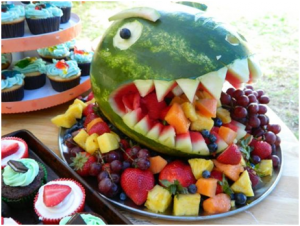 Dinosaur Party Idea #6: Add these Dinosaur Footprints to your front walkway to get the kids excited to enter the party.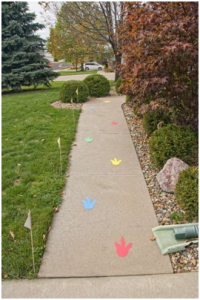 Dinosaur Party Idea #7: Kids will love these Dinosaur Cookies! You can also give them as party favors. To complete the theme, you can even serve them on dinosaur plates as well!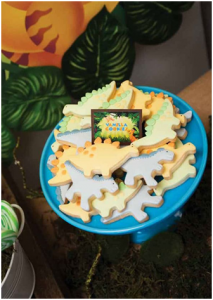 Dinosaur Party Idea #8: Add some goodies for the kids in these DIY Dinosaur Favor Bags. You can add some party hats, dinosaur figurines, and dinosaur candies in these cute, personalized goodie bags.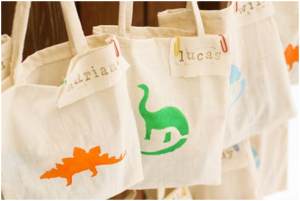 In case you are not the DIY type of person and need a quick and easy solution, visit our party supplies category HERE:
https://dinoglobe.com/party-supplies/
Source:
https://placeofmytaste.com
https://www.prettymyparty.com
https://www.momtrends.com
https://artsycraftsymom.com
https://spaceshipsandlaserbeams.com